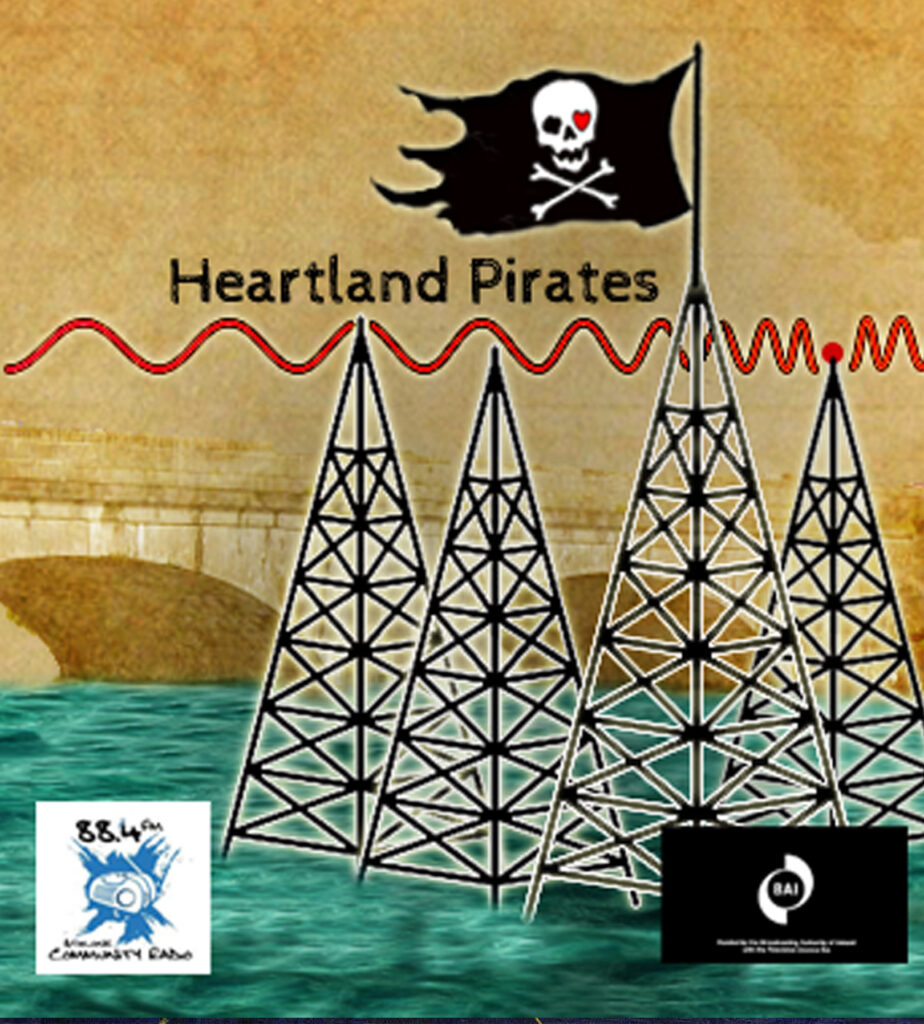 Take a trip back to the buccaneering days of pirate radio in Athlone with a fantastic new documentary on Athlone Community Radio. Heartland Pirates.
An Athlone Community Radio production with many familiar local voices Noel Lackey, Pete Casey, Roy Jennings, Peter Mooney, Colin Burke, TR Dallas, Geraldine Osullivan, Barry Flynn, Val Baumont Gerard O'Reily, Seamus McKenna, Jill Moran, Fergal McCoy, Patrick Brilly and Michael McKenna.
The Glory Days of Rock And Roll in Athlone – Heartland Pirates.
Are you old enough to remember Signal 102 and Radio Carol Ann? Then this is the ultimate nostalgic trip back to the glory days, told through the eyes of those who were right there at the coalface.
A decade and a half after Radio Caroline thrilled the kids and shocked the prudes across the water, Athlone enjoyed its own radio revolution. Back in those days, kids who wanted to listen to rock had two choices: what was then Radio 2, or Radio Luxembourg. Along came Athlone's radio rebels, and the landscape was changed forever.
Many of today's regional stations and best-known presenters had their starts in the anarchic days of pirate radio, and there's one thing they all agree on: it was the best fun ever.
Sound Mastering Jonathan Callaghan.
Narrator and script writer: Pete Casey
Art work by Frank Sammon.
Produced and edited by Irena Djak Cvetkovic.
This programme is supported by the Broadcasting Authority of Ireland (BAI) with a TV licence fee.
Broadcast on ACR on 2nd of November 2020