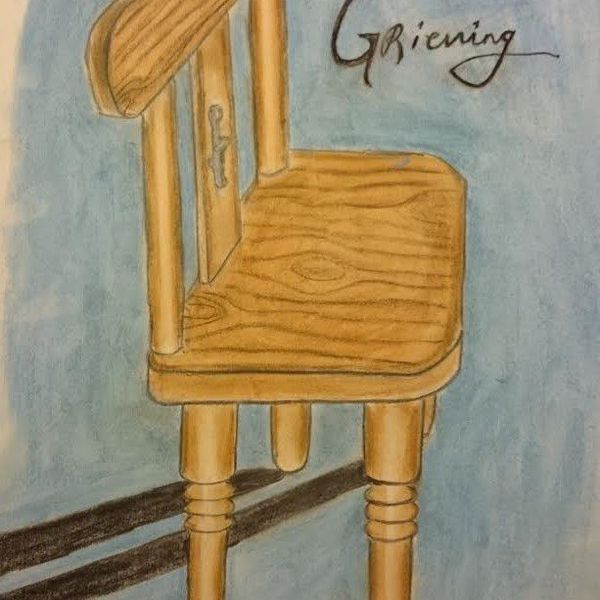 A documentary where the topic of grieving is discussed. The programme is an Athlone Community Radio production, funded by the Broadcasting Authority of Ireland.
Produced and Edited by Irena Djak Cvetkovic
Psychotherapist Paul Gill
Original Music by Terry Donovan
Sound Mastering Johnny Callaghan
Art Work by Mateja Cvetkovic.
Episode 1 

Deirdre's son Dara (22) died in a car crash, she is holding a teddy made from his clothes. In the first programme of documentary 'Grieving', Deirdre is talking about her grief while visiting Dara's grave and the scene of his accident. Psychotherapist Paul Gill is reflecting on her bereavement and her motivation to look positive at life.

Episode 2

Mark found his brother's suicide note and was for hours in close contact with him, hoping he will reach him on time…How Mark managed to move on after years of deep, emotional grief over the loss of his younger brother is the subject of our second programme 'Grieving'.

Episode 3

'I knew that the movements inside me was the only connection I was going to have with this baby' – said Joan Halpin Hall talking about her grief over the loss of her newborn baby Mary in the third episode of the documentary 'Grieving'. A poem written by Joan's niece Pauline and a picture of Mary are attached on the Mixcloud page.

Episode 4

'He was sort of the life and soul of the party…My father and I hadn't got on for the last three months of his life; I felt that my father wasn't worth grieving over at that time and that was wrong but it wasn't wrong for the 16 year old boy' – Martin Kelleher shares his story in the 4th programme of 'Grieving' . Psychotherapist Paul Gill is reflecting on his bereavement.

Episode 5

Mirjana's husband died suddenly of a heart attack at just 38, leaving her a widow with three children facing a dilemma of where to bury her partner – in his native home place thousands of miles away or in the country she now calls home.

Episode 6

In the final programme of Grieving, we are looking at the hypnotherapy as a way of dealing with grief. Producer Irena Djak Cvetkovic undergoes hypnosis and talks about her experience to psychotherapist and hypnotist Paul Gill.
Listen to the Grieving playlist here: https://www.mixcloud.com/AthloneCommunityRadio/playlists/grieving/
Athlone Community Radio production is funded by the Broadcasting Authority of Ireland with a TV licence fee.