By: Philomena Barry
The students of St Hilda's Services are a truly amazing bunch of people who have achieved, and continue to achieve, so much!
They have been involved in several art projects including participating in Athlone's first community mural on the underpass of the Garrycastle Bridge along the Greenway, and the "Time to Think" Art in the Park Project where, together with local artist Rosemarie Langtry, they created three amazing pieces of art based on everyday items that are thrown away; 'Autumn Lady', 'Jewels' and 'Toy Soldier'. These pieces were on public display on Grace Park Road, across from the St Hilda's building!
Last July, St Hilda's launched an art exhibition in Vincent's Charity Shop on Church St. Athlone Community Radio did a live broadcast from the launch and it was a great afternoon; Denis Naughten TD and newly elected Mayor Frankie Keena, as well as many members of the community, were there, and there was such a great atmosphere – it was a day to remember!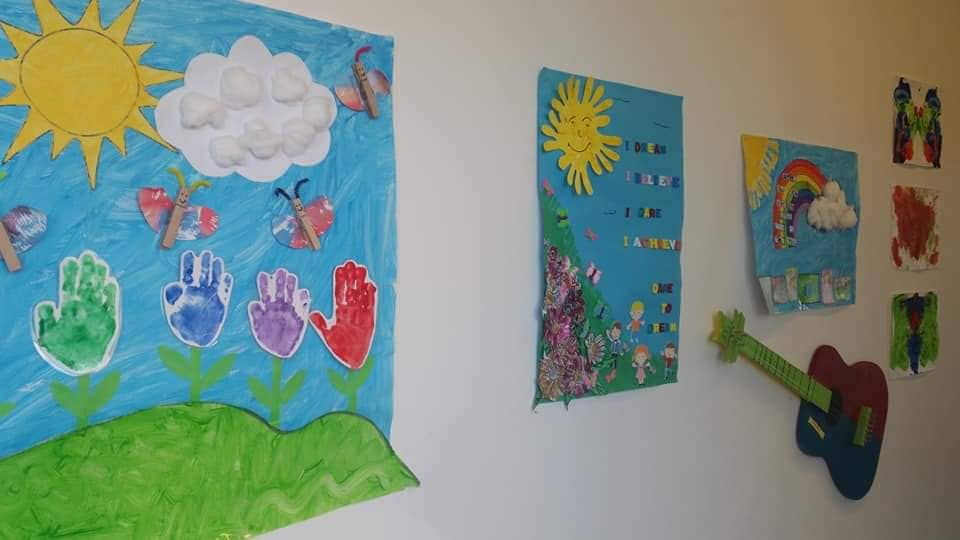 Last December, St Hilda's had another exhibition, this time in the Luan Gallery! Their art was on display downstairs in the Boardwalk Gallery from December 8th until January 9th and I had the opportunity to view their work just before Christmas. I was so impressed with everything I saw, they should all be so proud of themselves!
On February 15th St Hilda's, along with Rehab Care Services Athlone, came together as "One Tribe" and put on a wonderful show called One Love in the Dean Crowe Theatre! These guys aren't just artists, they're also wonderful performers who put on an inspirational show to a packed house!
And as if all that wasn't enough, some of the students have also competed in the Special Olympics and won several gold and silver medals!
Local man Daniel Coulter has worked with these guys for quite some time, he's an amazing man who does so much for them – they're so lucky to have him on their team! Dan was my guest on For Arts Sake a couple of weeks before One Tribe's show, where he spoke all about the upcoming show and about the amazing people at St Hildas; click below to have a listen to that interview!
You can also hear the gang on the St Hilda's Show on Athlone Community Radio every Friday at 12pm… sorry, did I forget to mention they're also radio stars?