BY: PHILOMENA BARRY
Since I became presenter and producer of For Arts Sake in April, I've had the opportunity to interview so many amazing people!
Eoin Francis McCormack is an internationally recognised artist who has exhibited his work in Ireland, Scotland, Germany and America. He currently lives in England, but his roots are right here in Athlone! He hails from Coosan, where his family still live, and indeed his first exhibition was in the Tuar Ard Centre in Moate, way back in 2006! Twelve years and almost thirty exhibitions later, Eoin returned to Athlone, to the Luan Gallery with his exhibition "If Not For You." I had the pleasure of meeting Eoin on several occasions while his art was on display from the beginning of August until the end of September, and interviewed him by phone just before the exhibition launch – to hear that interview, click here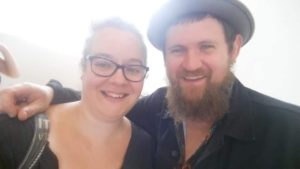 German artist Susanne Wawra's exhibition "Living in a Bubble" was on display in the Luan Gallery at the same time as Eoin's. Susanne is also an international artist; while "Living in a Bubble" was on show here in Athlone, she also had exhibitions on display in Germany, Italy and Portugal. I interviewed Susanne in the Gallery at the end of August; click here to have a listen.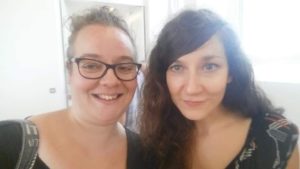 In September I interviewed local writer Mick Donnellan. Mick has many strings to his bow, including novelist, playwright, journalist and screenwriter; budding writers in Athlone are also fortunate to have Mick installed as a creative writing teacher here in the IT. If you'd like to hear myself and Mick chat about writing and his impressive career thus far, click here.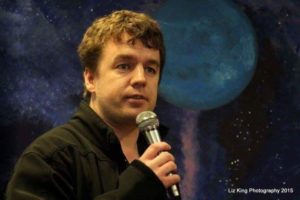 Tennessee Williams' The Glass Menagerie came to Athlone Little Theatre this autumn and I had the opportunity to interview one of its stars, Emma O'Neill. Emma is quite the rising young star here in the Midlands. In her teens she had leading roles in the Backstage Theatre in Longford, including a very memorable performance as Robin Hood. As well as appearing in plays at the Little Theatre, she has also joined the ranks of the Athlone Musical Society and has been part of several of their musicals, both on stage and behind the scenes. If you'd like to hear my chat with Emma, click here.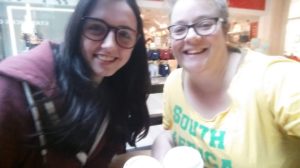 During the summer I had the great pleasure of having four musicians in the studio! Susanne Wunsch, Heike Havertz, Andy Kilmartin and Aine O'Regan came in to chat about their music, and Susanne, Heike and Andy treated us to a live, unrehearsed performance – Andy had never played with German musicians Susanne or Heike before so it was a real treat, a real coming together of musical talent! If you would like to hear those interviews and the music they played for us, click here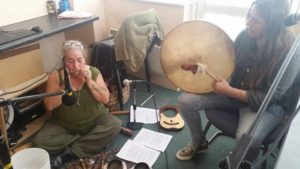 I'd like to take this opportunity to wish you all a very Merry Christmas and a prosperous and healthy New Year, and to all my For Arts Sake listeners, I sincerely thank you for tuning in! I hope you have enjoyed the show throughout the year – here's to another year of art, literature, music, theatre, dance, and everything in between!