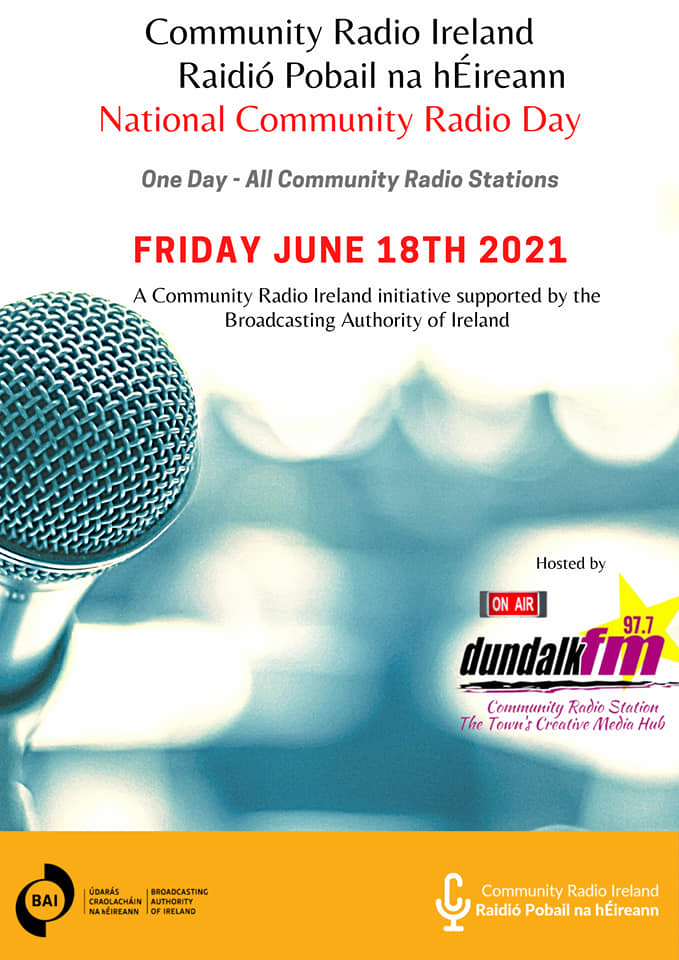 Join us in our celebration of National Community Radio Day this Friday 18th June from 10am-6pm and all the best to our friends in Dundalk FM who are hosting it this year.
---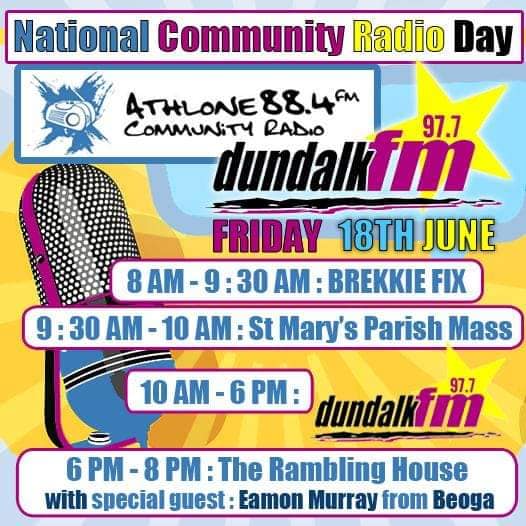 ---
Benny Cooney will be hosting Brekkie Fix from 8am – 9:30am with St Mary's Parish Mass from 9:30 am – 10am.
Dundalk FM will then host National Community Radio Day from 10am – 6pm.
We will be back with The Rambling House at 6pm – 8pm with special guest Eamon Murray from Beoga.
---
Please join us for National Community Radio Day along with our friends at Dundalk FM.
Tune in on 88.4fm, online at athlonecommunityradio.ie and the tune in app.
---
Athlone Community Radio