Don't miss the Halloween Music Marathon on Athlone Community Radio 88.4fm.
Join us from 7am Friday Oct 29th to 3am Sat Oct 30th for our Spooktacular Music Marathon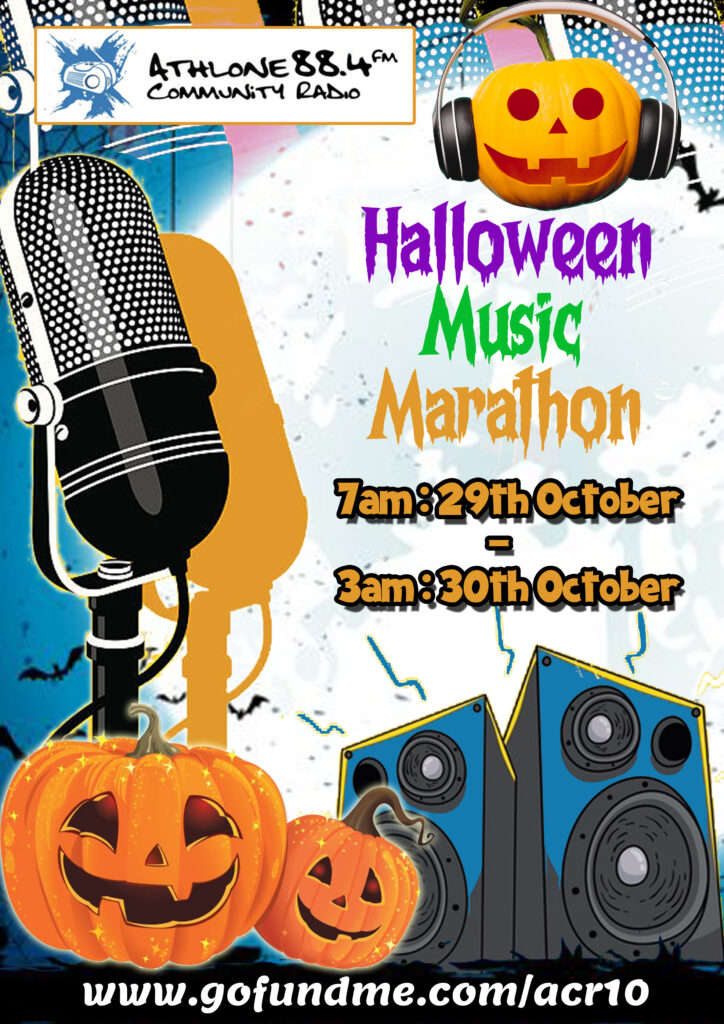 ---
Follow us on the Athlone Community Radio facebook page and encourage all your facebook friends to make a donation to our gofundme gofundme.com/acr10 to help raise 10K for 10 Years with Athlone Community Radio.

---
To join in the fun just tag us on social media to let us know you are with us and supporting  YOUR community radio.
---
If you are a local Business or Community group. Please consider sponsoring 20 minutes of music for just 25 euro.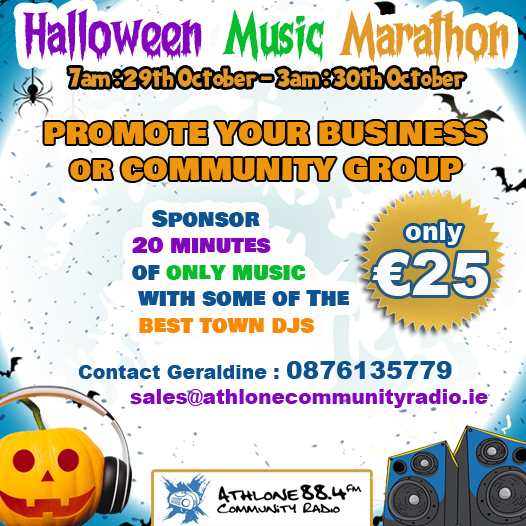 Here is the schedule for our amazing local djs who will present our Halloween Marathon.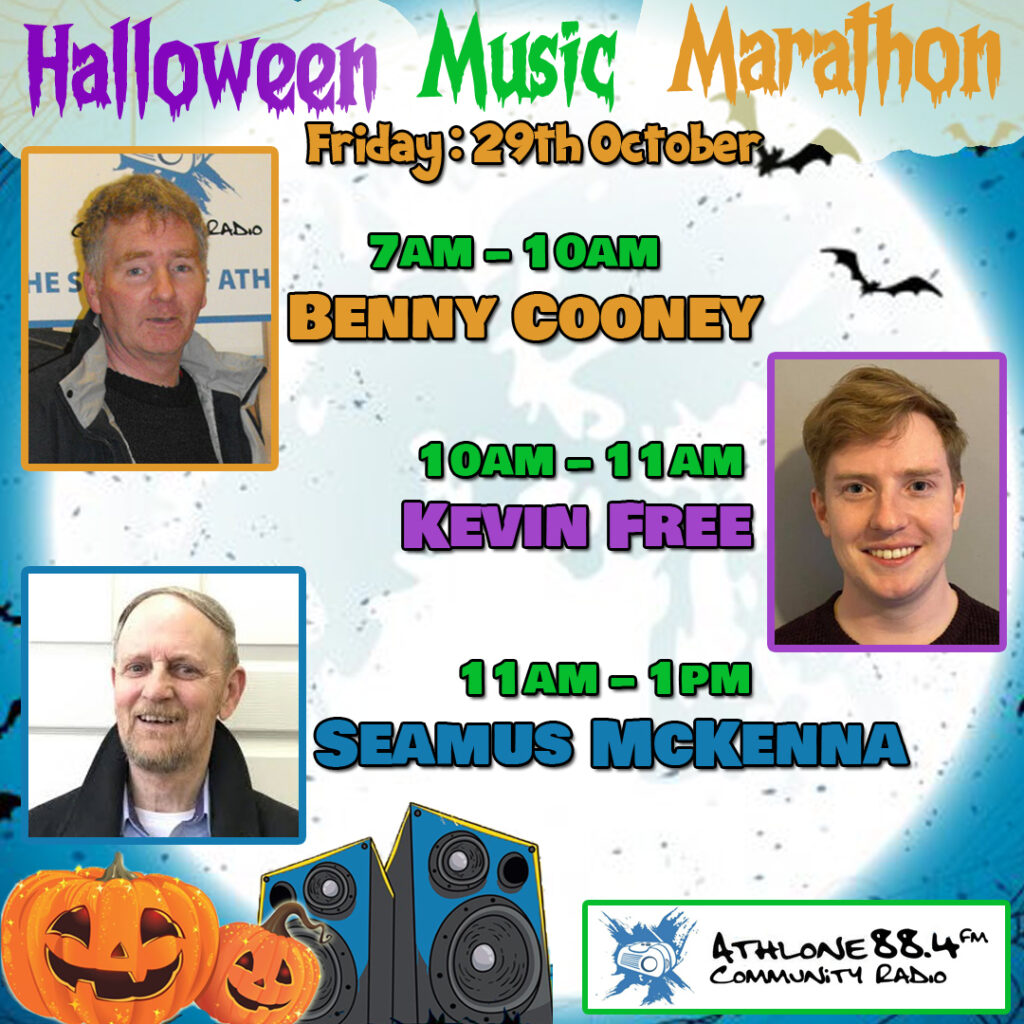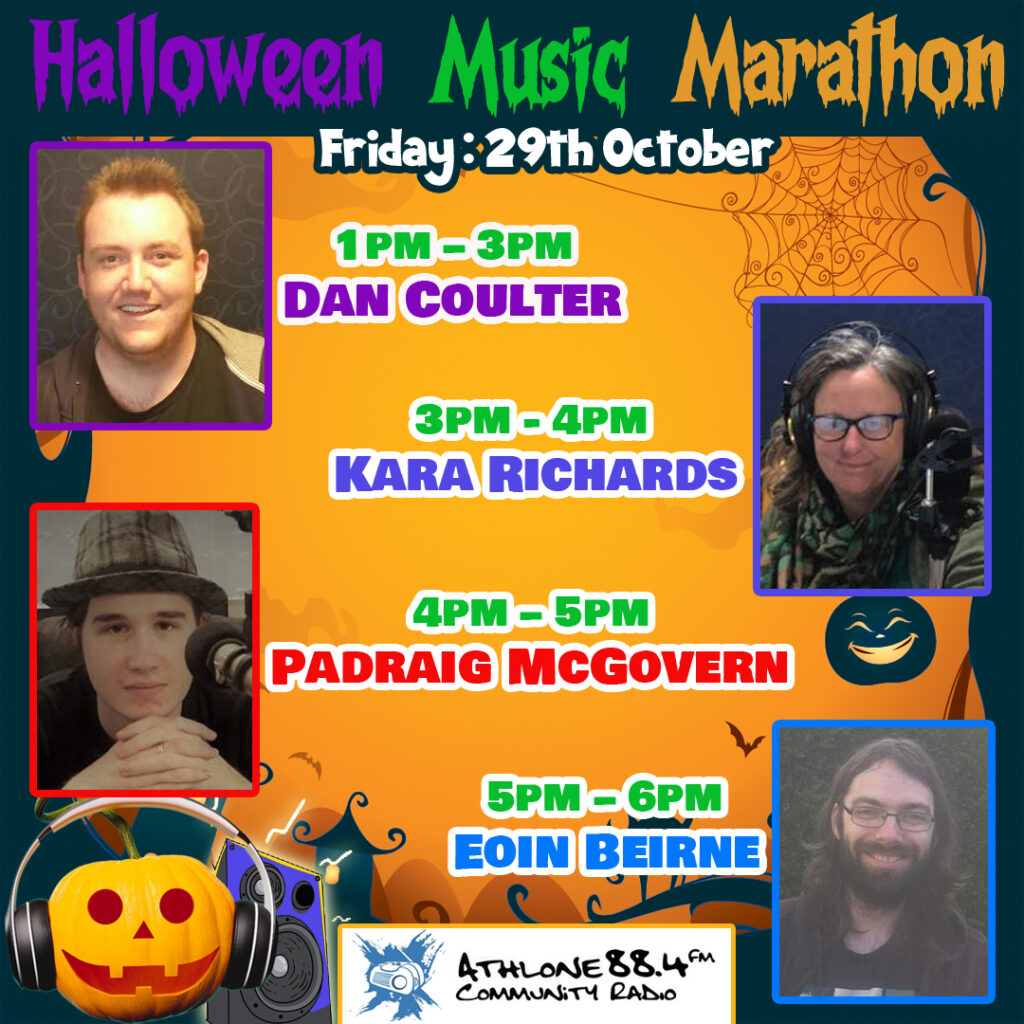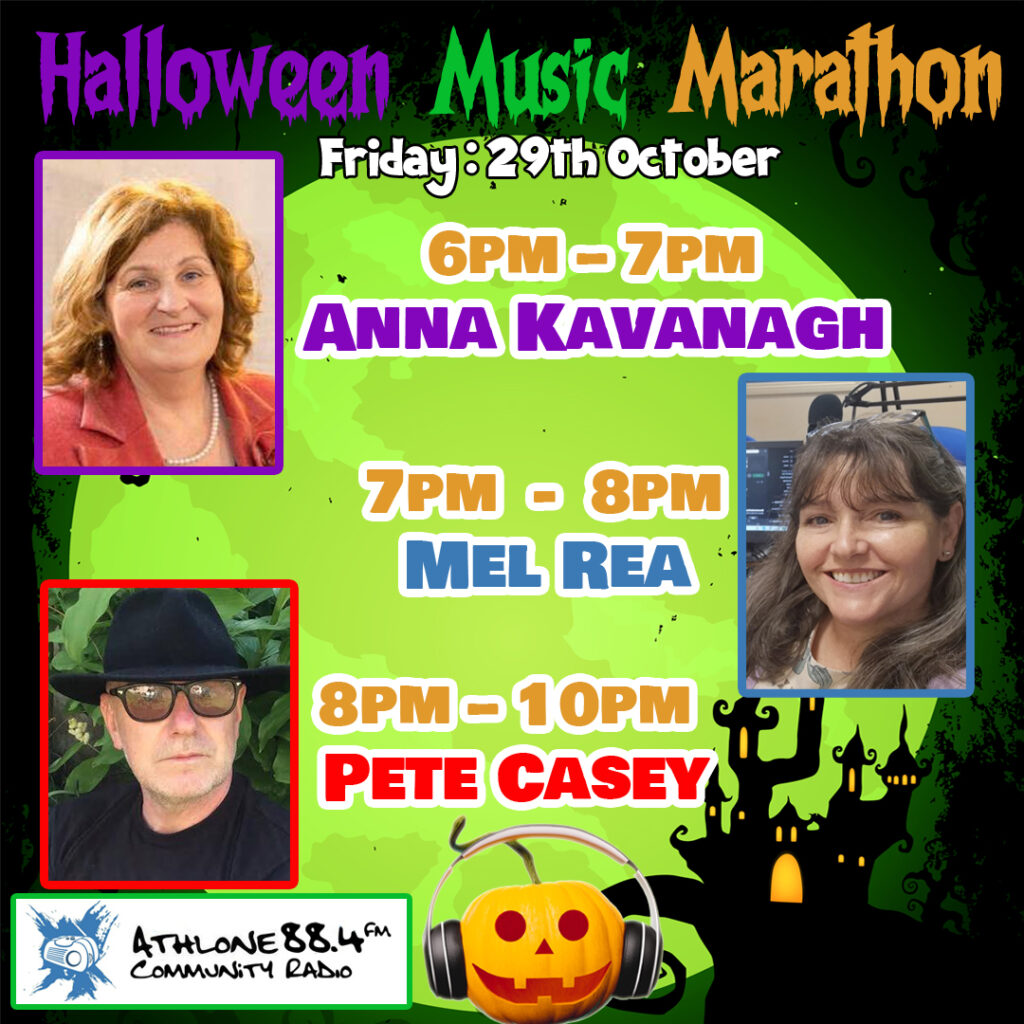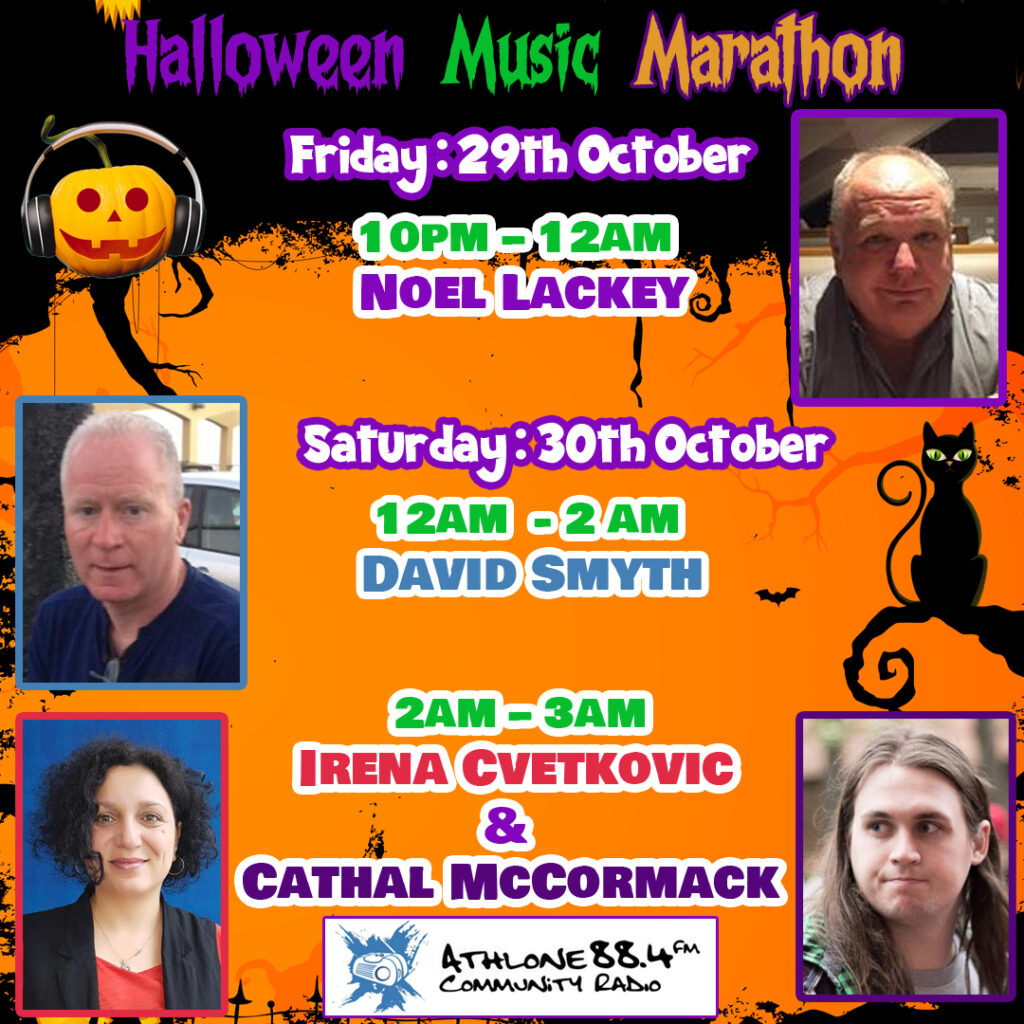 ---
For the past 10 years, Athlone Community Radio not-for-profit has been a successful community project engaging with, and enriching the lives of thousands of members of this community. Your support can help brighten the long autumnal evenings and Help keep YOUR community radio station on the air by donating to our Halloween event in our 10k for 10 Years fundraiser at gofundme.com/acr10
Athlone Community Radio