The 28th of February 2022 marked the centenary of the Athlone handover from the British to the Irish free state.
The event was celebrated with a Military Parade going from Burgess park to the bridge across the Shannon where the air corps flew over.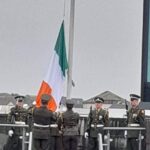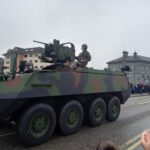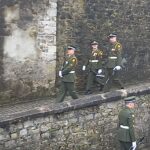 Athlone Community Radio's Irena Cvetkovic was present and interviewed locals and Athlone Councillors.
Sharon Rowan Golden and Barry Golden talked about their family member John Geraghty from Monksland who marched through the gates 100 years ago on the day of the Athlone handover of power by British Forces. Irena also spoke to Emily Clarke, Richard O'Hara, local Cllrs Tom Farrell, Aengus O'Rourke and Paul Hogan.