By: Philomena Barry
It's been a great year for the arts in the Midlands, and through For Arts Sake, I've really enjoyed immersing myself in it! I've met so many artists, writers, actors, musicians etc, and have learned so much about their different disciplines, it's been an exciting year for me!
Here are just a few of the wonderful people I met this year!
In January, we welcomed Mullingar author Anne Griffin into the studio, right around the time her debut novel, When All Is Said, was launching. Since then, Maurice Hannigan, the book's main character, has become a household name and Anne has found herself in the national spotlight, winning award after award, most recently Newcomer of the Year at this year's An Post Irish Book Awards!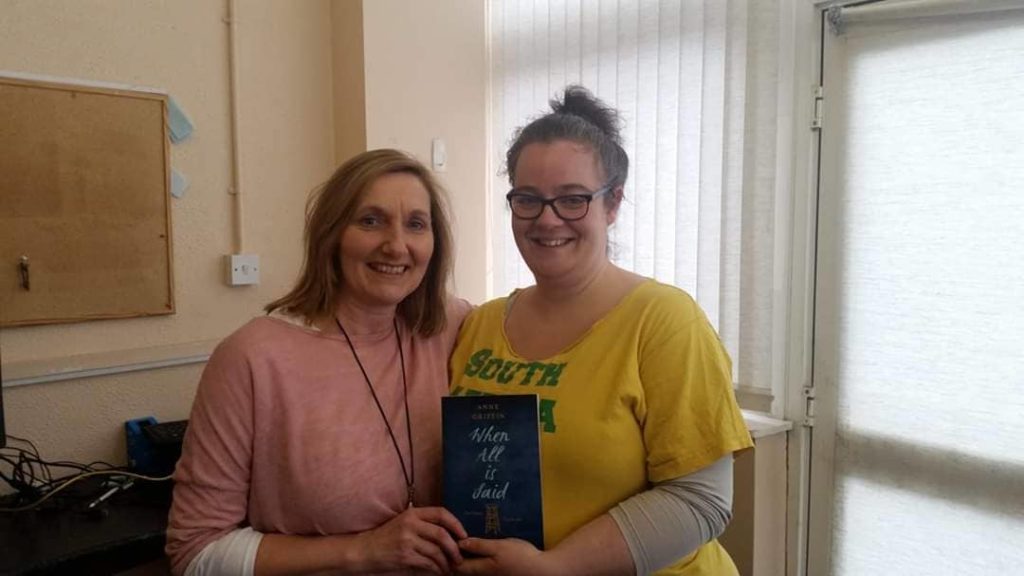 Rob Peacock is the self-published author of two fictional children's books featuring his real-life dog, Cara: Cara and the Mystery of the Missing Ball and Cara and the Cauldron of the Round Hill. Rob is an illustrator and also writes poetry. He has a background in Special Needs Education, and is especially aware of what works best for people on the Autistic Spectrum, and those unable to read entirely on their own. He spends a lot of time in his partner's native Kenya, where he can most often be found sitting under a tree, in the shade of the African sun, reading to a group of enthusiastic children; work which he dropped into the studio in June to tell us all about!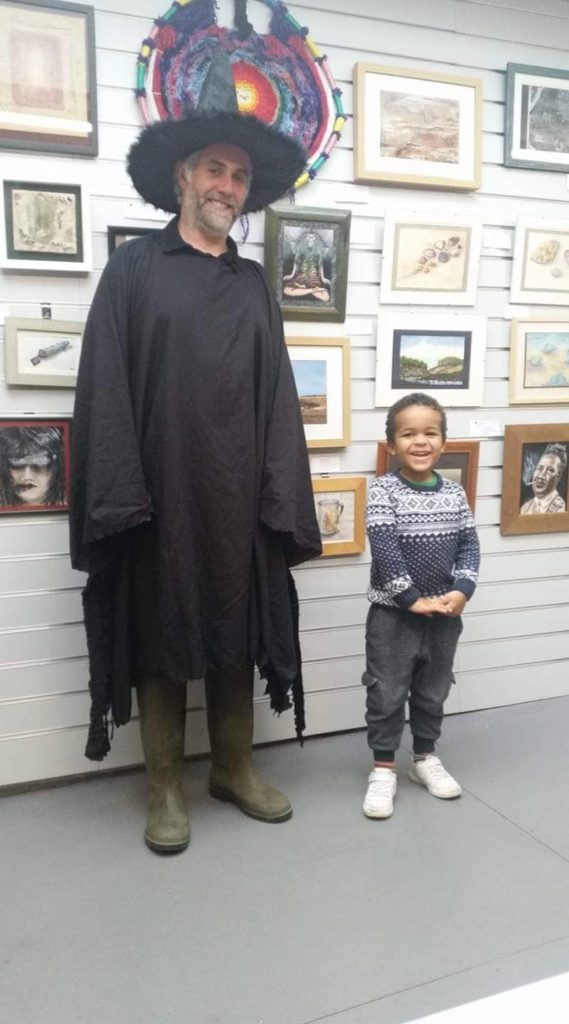 I interviewed Mullingar artist, poet and storyteller Paul Timoney in September. Paul always has lots happening! He graduated from the National College of Art & Design in 2004 with a First Class BA (Hons) Degree in Art & Design Education. In 2005 he was awarded a scholarship to study at NUIG – Burren College of Art, where he received a Master of Fine Arts Degree in 2007. He is a member of The Teaching Council of Ireland, and facilitates a variety of creative workshops for both children and adults! In 2010 he wrote a chapter on Creative Group Facilitation for a book titled "Creative Studies For The Caring Professions" and this year he published his own children's book called Joy To Me, described as "a grand little night-time poem about joy, Brad Pitt and a wide awake woman!"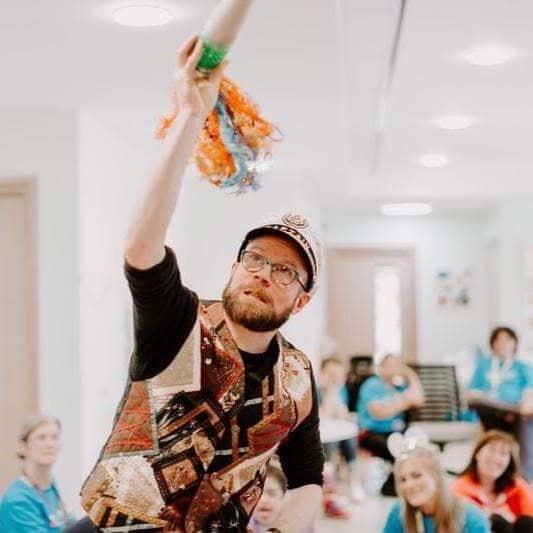 In October I spoke with local artist Tina Elliffe, who's love of art comes through whenever she begins to talk about it. She has always dabbled in art, right back to the time when arts and crafts were done at the kitchen table at home! In later years, she studied art at Moate Business College and this expanded her knowledge and opened her up to a wide variety of ways to create a piece of art, many of which she still employs today. She is part of Making Space Artists Collective and has exhibited her work through their exhibitions, as well as enjoying the success of many solo exhibitions!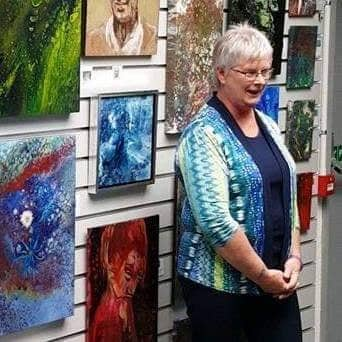 Orla Lawn is a graduate of the Royal College of Art's Masters in Mixed Media Textile Design. She has a background in Architecture and a First Class Honours Degree in Textile Design from Central Saint Martin's. Working with combinations of many hard and soft materials, from concrete, wood and Jesmonite to silk, foam and chocolate, her work explores tactility in the built environment and the boundaries between textiles and interiors. I interviewed Orla on For Arts Sake last month when she was part of the Luan Gallery's "All 4 Design" exhibition, the first time she had exhibited in her home town!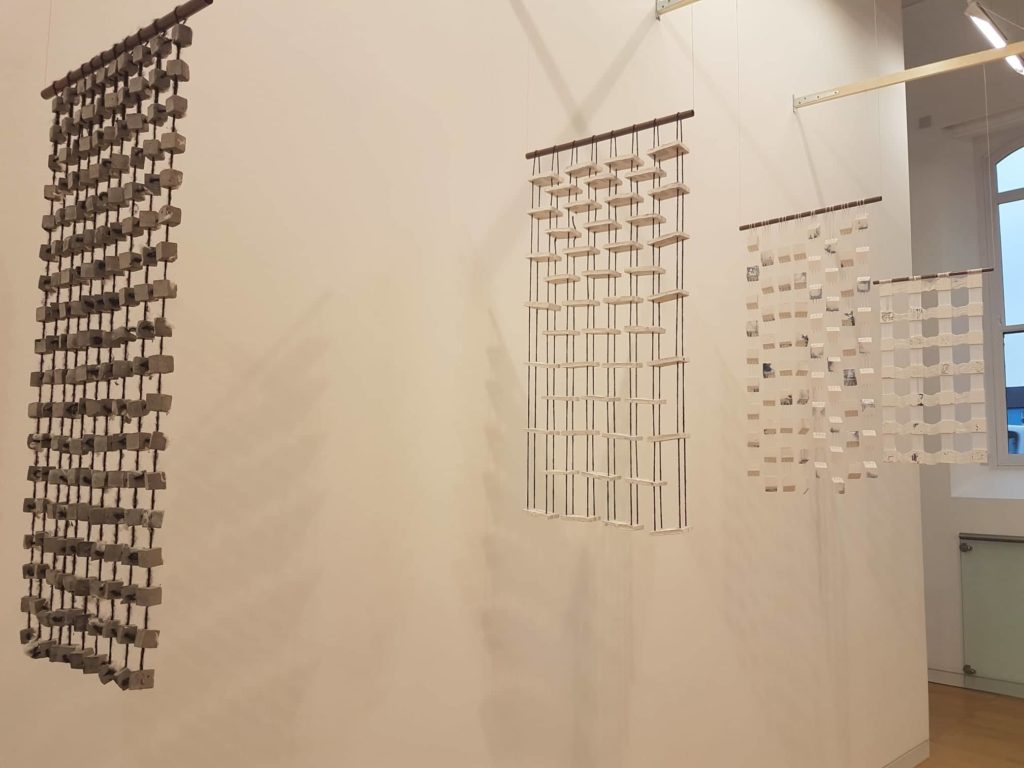 Merry Christmas and a Happy New New Year to all our listeners! Here's to another year of great interviews!