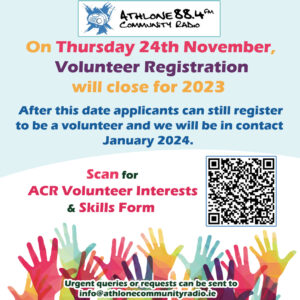 On Thursday 24th November, volunteer registration will close for 2023.
After this date applicants can still register to be a volunteer and we will be in contact in January 2024.
If you are interested in volunteering, you can fill in our application form :
Urgent queries or requests can be sent to info@athlonecommunityradio.ie
Thank you to all our volunteers for your support and hard work throughout 2023.